Initiative for Realizing Diversity in the Research Environment
About the Office of Equality and Diversity
The Office of Equality and Diversity was opened in April 2016, changing its name from the Gender Equality Promotion Office. Fortunately we received the strong support from the FY 2016 Initiative for Realizing Diversity in the Research Environment, under the MEXT Science and Technology Human Resource Development Support Program in the same year. We are progressing with creating an environment within the university which values diversity, which respects individual differences, and in which the abilities of students and staff are developed to their full potential.
Our main activities
Raising awareness in and outside of the university
Establishing an inquiries desk for providing information on work-life balance (balancing work with raising a child or nursing), issuing newsletters, holding symposiums, lectures, and seminars, etc. and proactively working on other activities which lead to raising awareness in and outside of the university.
Facilitating an environment of work-life balance
To support the work-life balance of the faculty staff, we work on allocating research support members to those researchers facing life events such as giving birth, raising a child, nursing, etc., providing a subsidy system to those returning to research from life events, establishing temporary child care facilities for faculty staff coming to university for work such as that related to entrance examinations.
Improving research capabilities and promoting female leaderships
Improving the research capabilities of female researchers will contribute to the growth of future leaders of this university, and we therefore work to recognize excellent female researchers, provide subsidies for research funding (women's empowerment support system), and hold seminars for female researchers about writing academic papers in English.
Raising the next generation
In order to further the understanding of formation of career and work-life balance, we have hosted lectures by former female students and researchers who work in companies and administrative agencies to discuss their experiences, as well as creating opportunities for female high school students to meet female faculty staff and students during open campus days to encourage them to study scientific fields at college.
Message from the President
Ibaraki University promotes equality and diversity.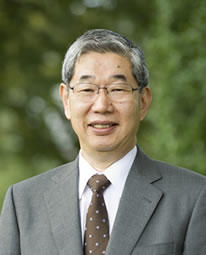 As a university known the world over which is also the source of community knowledge creation, Ibaraki University aims to lead innovative creativity towards solving rapidly-changing social issues. Achieving this requires participation of a diverse range of human resources, with no distinction based on gender, nationality, disability, cultural background, etc., and the promotion of diversity where everyone is respected and can play a strong positive role. As a result, we have set out goals to facilitate an environment of diversity, including increasing the number of female faculty staff and support for work-life balance, by establishing the new Office of Equality and Diversity. In 2016, our university was chosen for one of the FY 2016 Initiative for Realizing Diversity in the Research Environment, under the MEXT Science and Technology Human Resource Development Support Program. With this subsidiary program as a strong driving force, we would like your cooperation in creating a university in which individual differences are respected, and where all of the students and faculty staff can reach their full potential. We aim to be a university with an environment which continues to facilitate diversity more and more. We thank everyone within and without of the university for your understanding and support.
President of Ibaraki University
Message from Office Head of Equality and Diversity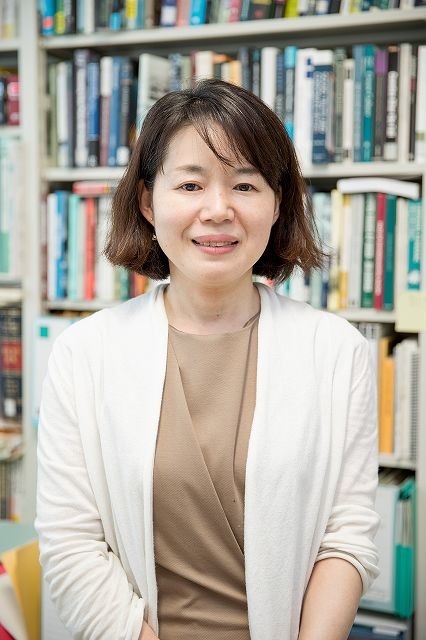 Working to further equality in gender, at Ibaraki University, we announced the Gender Equality Promotion Declaration in 2009, and the Basic Policy of Gender Equality Promotion in 2011. To develop our initiatives further, the Office of Equality and Diversity was established in April 2016. The promotion of diversity is for the benefit of all of our students and faculty staff. Diversity does not only include nationality, gender, culture, physical traits, and gender identity, but also variety in lifestyles, life events, and life stages, such as whether someone is single, not married, in a domestic partnership, married, or raising a child or nursing. Recently, the term "inclusion," referring to participation etc., has become widely recognized for its importance. We aim to create an organization where a diverse range of backgrounds and values are respected, all members of the university community are aware of the idea of inclusion, and can work and participate proactively in university life. At Ibaraki University Office of Equality and Diversity, we will continue to carry out initiatives which will not only enrich the lives of the faculty staff, but will provide new aspirations for female students at the university as well as widen the area in which the women of the local community can become successful. We look forward to your help in advancing the initiatives of the Office of Equality and Diversity.
Office Head of Equality and Diversity
Organizational Structure
University-wide promotion staff structure